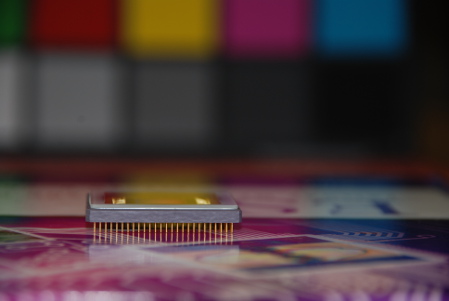 About Us
Luxima Technology was founded by Dr. Alexander Krymski and Lin Ping Ang. The founders of the company are CMOS image sensor design experts with a combined experience of more than 60 years in the image sensor industry. They are inventors of approximately 50 patents in the image sensor field.

The founders were with Photobit since its early days and were involved with the invention of innovative design techniques currently still used in many CMOS image sensors. They have extensive design knowledge in image sensor architectures for ultra high speed high resolution global shutter image sensors as well as low noise readout architectures for high performance DSC-quality image sensors.

After Photobit was bought by Micron Technology, Alexander Krymski and Lin Ping Ang were the design managers for the Machine Vision and Digital Still Camera groups respectively in the Micron Imaging Group. The Micron Imaging Group was spun off as Aptina Imaging. Aptina Imaging was subsequently acquired by ON Semiconductor in 2014.

With their experience working at Photobit and Micron, the founders have extensive knowledge in designing products to meet the different demands of the image sensor industry for both high volume and low volume markets.

Luxima Technology was founded on the premise of creating best-in-class custom CMOS imaging solutions for the high speed image sensor market and emerging markets where innovative design techiques are paramount to solving the application needs.

If you find that your application needs are not being met, we can work together to find an innovative and optimum solution to the challenging needs of your application. Feel free to contact us.